New World
COVID-19 has presented humanity with an unprecedented challenge. Social isolation of this magnitude has never been experienced by the current generation. As a direct consequence, stress levels have increased multifold for low-income communities living at the intersection of intergenerational, multidimensional poverty in India.
Diminished means and elevated parental stress has created a massive caregiving challenge, especially for children living in difficult circumstances. Hundreds of millions of children around the world are likely facing ​increasing threats to their safety and well-being.
'CHILDLINE 1098' received 3.07 lakh calls in the first 11 days of India's nationwide lockdown
A situation like this has a direct impact on a child's learning and social skills. For younger children, stressful homes directly impacts brain development and impairs cognitive and sensory growth.
New Roles
With schools and pre-schools shut for an indefinite period of time, primary caregivers are currently the "​first-responders​" to a child's stimulation, socialization, language, care, and security needs. Through our extensive work with caregivers over the last 4 years, we believe that ​capacity building for caregivers, especially under considerable stress, is a crucial need of the hour.
As a result, Meraki's primary response to COVID-19 has been building (and providing access) to a​ technology-led, research-based, digital intervention for parents to enable a positive, responsive and learning environment at home during and post the COVID-19 era.
Learning at Home
In April 2020, Meraki launched it's Digital Parent Margdarshak Program (DPMP) in partnership with the Delhi Government. As a result of the partnership, we pioneered ​Parenting in the times of Corona with CM, Delhi (​Mr. Arvind Kejriwal​) and Deputy CM, Delhi (​Mr. Manish Sisodia​).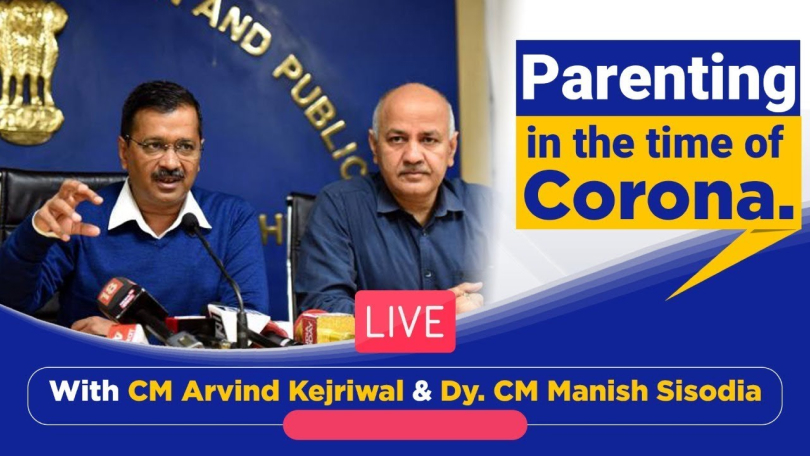 Building on our work with the Delhi Government, DPMP evolved into a set of "micro-courses" that leverage simple, practical ideas to address the challenge of childcare and learning for parents. These micro-courses are delivered to parents via feature-phone based 'IVR calls' or as WhatsApp messages on smartphones.
The micro-courses part of DPMP tackle 3 aspects: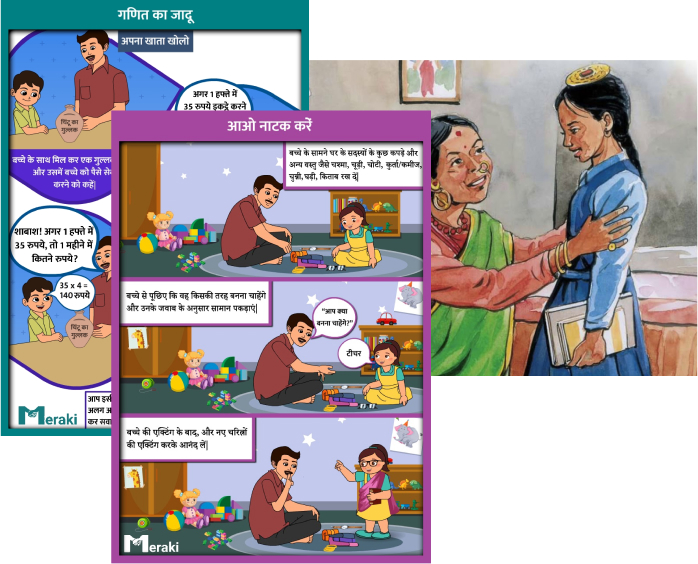 Meraki invites partner organizations to support parents and implement the Digital Parent Margdarshak Program in their contexts. If you're interested, drop us a line here.